In my hunt for the
art of the erstwhile Russian imperium
, I came across the Georgian artist Merab Abramishvili. A painter well-versed and steeped in Oriental mysticism, paganism and medieval Christianity, he created a wide range of works seeking to synthesise their varied wisdoms. One of his very best works is the 2005 canvas called the
Maneater of Kumaon
. Here it is:
Maneater of Kumaon, by Merab Abramishvili. (2005).
Maneater of Kumaon is an important example of Abramishvili's preoccupation with mystical beasts. A tiger is set against a meticulous and elaborate exotic garden. Lace-like foliage is painstakingly painted in tempera, yet smudged over with a layer of almost transparent paint, in places creating the effect of a soiled antique mural. The tiger itself appears elongated and delicate like a sublime beast that might have stepped out of an Oriental miniature. Abramishvili's thin, meticulous brushstrokes carefully outlining the figures turn into smudges and dribbles of paint to produce the overall impression of a mirage. Gazing out into the distance the heroic tiger is so other worldly that the victim at his feet can easily pass unnoticed. Covered with streaks of red, (s)he lies lifeless and forgotten. The subdued violence of this work exemplifies the concealed qualities of the artist's utopian visions. [1]
The Maneaters of Kumaon, of course, is a well-known book by the big-game hunter turned conservationist Jim Corbett. In a career spanning thirty years he shot several great cats that had taken a taste to human flesh in the foothills of the Himalayas. This was not the only book out of India with 'Maneater' in its title - R. K. Narayanan wrote The Man-Eater of Malgudi in 1961.

This book, though, has little to do with cats; instead, it is a humorous tale of a printer's woes on account of his acquaintance with a veritable demon of a taxidermist. Demonic man-eaters are a dime a dozen in art, too, especially in the art of gaming fantasy, as for example here: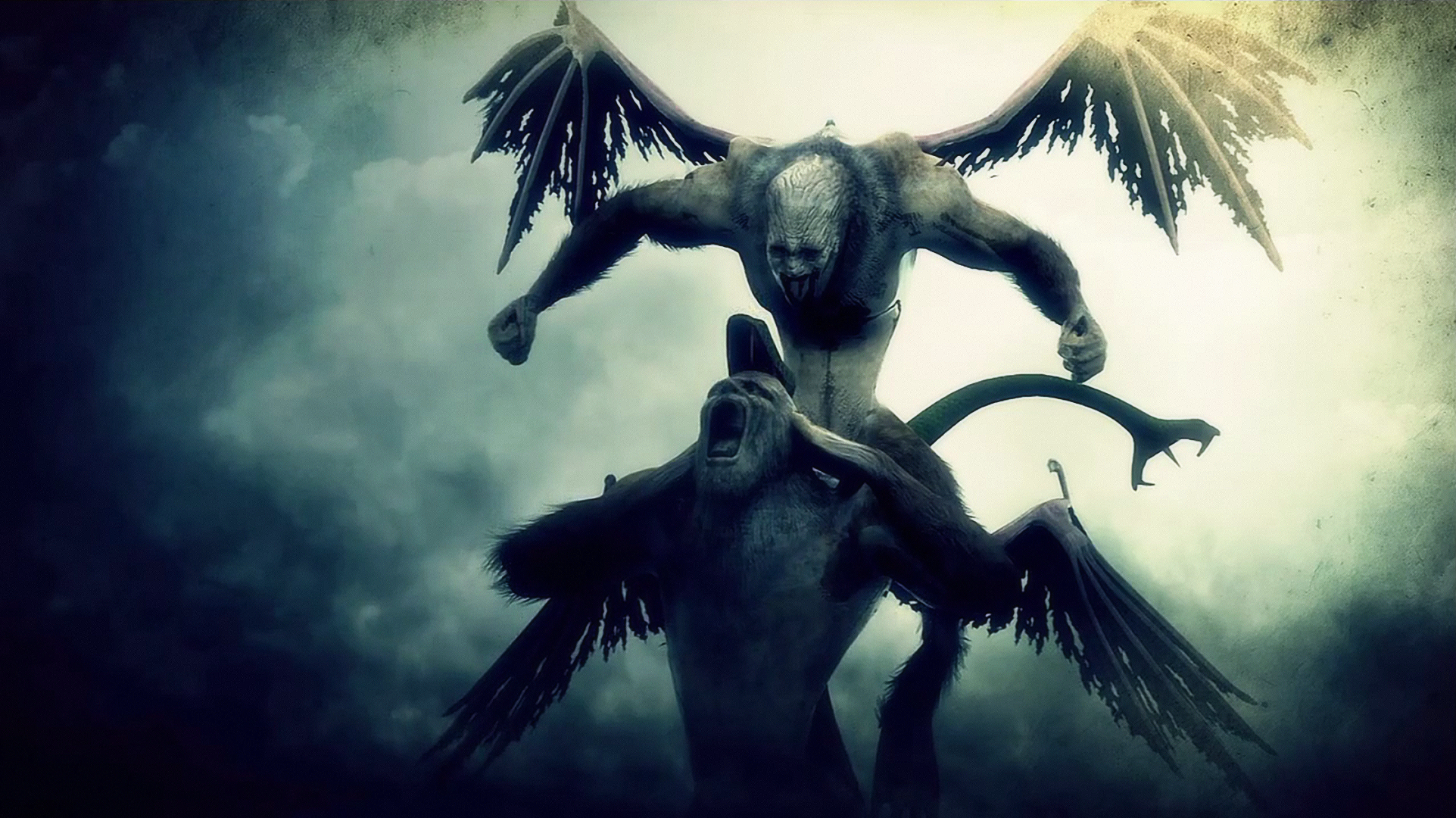 Who is this by?
A certain A. Hitler was depicted as a demonic maneater in wartime propaganda, as in this English poster (inspired by contemporary Soviet works).


The good thing about propaganda is that it can cut both ways. Here is a Japanese anti-Russian poster by Hitokui Rokoku (1904), in which the Czar personifies the Russian man-eater with peoples of various nationalities swallowed and struggling in his stomach.
Russia: The Man-Eater, by Hitokui Rokoku. (1904).
At the time it was put down by Japan, Russia, like a devilish man-eater, abused severely people of all countries it had swallowed: [the devil] eats some tendon and starts sneezing, he bites some meat, but starts coughing, he pinches something and becomes itchy, he thrusts somewhere and farts. But in the end he throws up everything he has eaten. [2]
And, speaking again of Japan, Hall and Oates visited in 1982, where they performed their famous song, titled - you guessed it - 'Maneater'. Here they are:


References
'At the Crossroads: Contemporary Art from the Caucasus & Central Asia', Sotheby's exhibition catalogue notes, March 2013.
Yulia Mikhailova, 'Japan and Russia: Mutual Images, 1904-39'.