A fairly nondescript day, you might think, 18 September. A vacant yet short-tempered fellow called Joseph of Cupertino, Italy, levitated seventy times in the seventeenth century and was first Inquisitioned and then raised to sainthood. This is his day.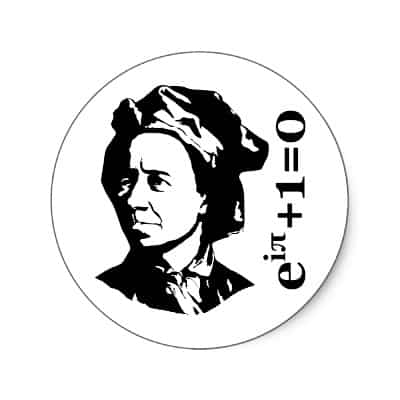 Leonhard Euler's fine turban and formula
It is also the day Leonhard Euler died in 1783.
This was discussed, but not by that Foucault.
Jean-Baptiste-Leon Foucault the physicist was born the same day in 1819.
Joseph Locke by mslrman, on Flickr.
Then it was Joseph Locke's turn to pass on (1860) - he was a civil engineer.
Greta Garbo by Carmen Luna
Greta Garbo arrived in 1905.
John Cockcroft by Rodrigo Moynihan.
Nobel-winning physicist John Cockcroft died on 18 September 1967.
Jimi Hendrix by missperple
Then Jimi Hendrix departed this earthly vale of tears three years later.
So now you know.